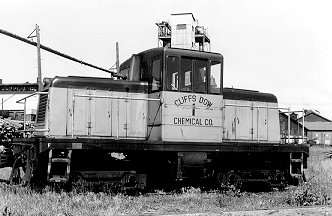 Industrial legacy in Michigan continues to produce surprises as the Cliffs Dow site, formerly a Superfund site, recently caught the attention of Marquette Michigan's Planning and Community Development agency according to a Chicago Tribune News online report.
Work crews found wood tar contamination in a trench and a couple of old underground tanks. The city has removed 315 cubic yards of contaminated soil from the site as part of this recent cleanup effort.
This isn't the first time the site has offered up more hidden evidence of its previous life as a place where charcoal, methanol and other chemicals were made by the Cliffs Dow Chemical Company from 1935 to 1968.
In April, ground penetrating radar showed something underground that was helping contaminants flow away from the property toward Lake Superior, according to this report in The Mining Journal. At that time, digging revealed an 8-inch pipe pointing toward the lake with pools of wood tar in the earth about six feet submerged.
The site was on the Superfund list from 1983 until 2000, according to the EPA's Superfund Site Progress file on the site. In 1997 the EPA declared the remaining groundwater contamination no longer posed a health hazard or hazard to the environment. That same year the city bought the property for $1.