By Duane Craig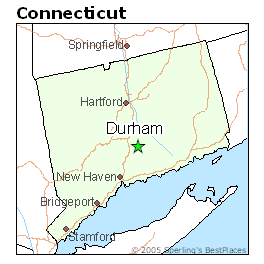 Durham, Connecticut is addressing a 10-year old groundwater contamination problem that affects 30 homes by considering a plan to install a new water main and bring water from nearby Middletown. Included in the plan is a new water tank and the whole project is expected to cost $8.5 to $13 million. There are no funding sources yet.
The 30 affected residences are currently outfitted with filter systems that depend upon pumps to be effective. That solution is not considered a long-term one by the Connecticut Department of Environmental Protection since the pumps can fail, plus people who are unfamiliar with the contamination might dig their own wells and be exposed that way. Even with filtration, some residents have had to resort to drinking bottled water.
The contamination is from a former industrial site operated by Merriam Manufacturing, and the area is known as the Durham Meadows Superfund Site. Other remediation is set to begin there with the removal of a structure, followed by the removal of 15 feet of soil from an area the size of a football field.
Of course the town is divided over who should pay its portion of the cost for the new water main and tank. One resident said those affected should basically be on their own and come up with the money themselves since the town doesn't take care of residents' well pumps or having the septic tanks pumped. Funding is expected to be a mix of federal, state and local money and the approved project could be more than two years from getting underway.